$

24.00
12 1/4 x 8 1/4" Cherry / Walnut Cheese Board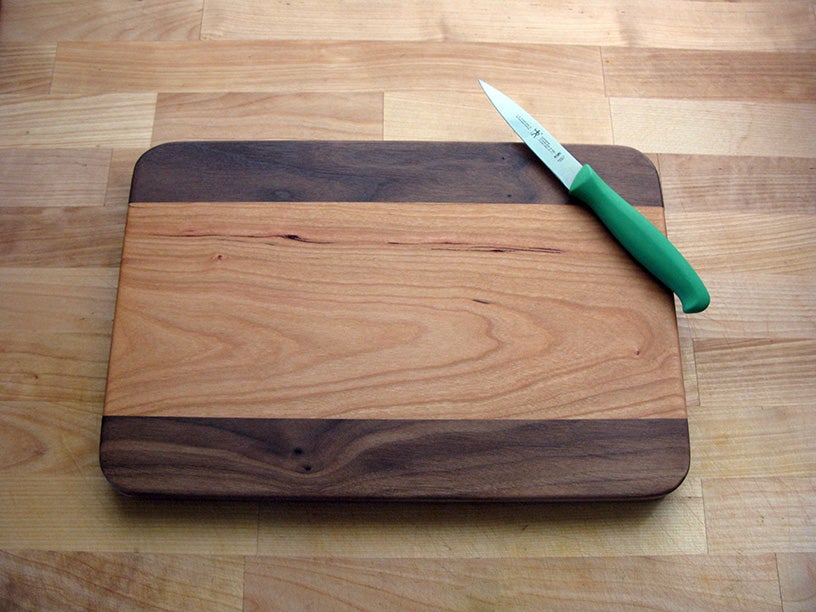 This cheese / serving board is made of cherry and walnut, and measures approximately 12 1/4 x 8 1/4", and about 3/4" thick. It's made to withstand light to medium cut work.
All boards are polished with a 100% food safe mixture of mineral oil and beeswax to protect the board and provide a glass smooth finish.
Be sure to pick up a matching cherry or walnut spreading knife!